Clover has everything you need to make running your business easier. From accepting payments to managing inventory to tracking employee time, Clover® Station does it all in one place.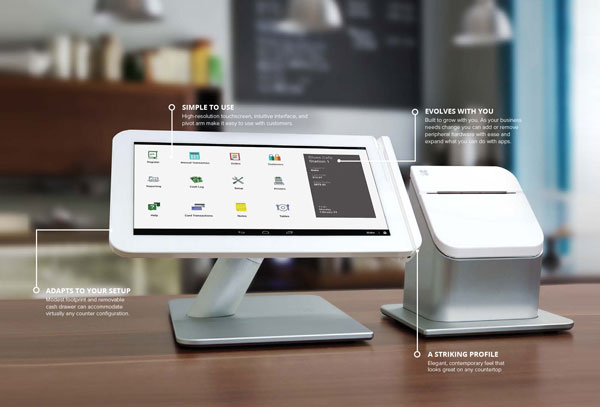 Everything your business needs
Clover Station's hardware bundle, software, app marketplace and merchant account allows you to do it all- including the acceptance of EMV-compliant card transactions1. Take payments, view inventory, track sales, manage employees, and add custom apps for your business.
App Marketplace
Take advantage from hundreds of applications within the open market place of the Clover system that allows you to do anything you can imagine!
Access from anywhere in the world at anytime
Access your business information such as inventory, sales, employee time sheets and much more from any device anywhere!
Secure Transactions with Fully Encrypted Data
Clover offers the latest in PCI / EMV compliance with multi-level tokenization of transactions to ensure the security of your business and customers
Clover Support
Dedicated support for all Clover products. 24/7/365.
Offline-Mode
Process transactions in offline mode even if your internet is down.

"The Clover trademark and logo are owned by Clover Network, Inc., a First Data company. All other trademarks, service marks and trade names referenced in this material are the property of their respective owners"
Interested in the
Clover Station?